Stainless Steel 904L Forgings are a popular choice for a variety of applications due to their strength, durability, and corrosion resistance. This UNS N08904 Forgings is also known for its high tensile strength and ability to withstand extreme pressure. ASTM A182 Stainless Steel F904L Forgings come in three common forms bar stock, plate stock, and ring stock. Bar stock is typically used for making shafts, pins, axles, or other cylindrical components with uniform cross-sections. Plate stock is ideal for creating flat parts that require extra rigidity such as flanges or plates. Ring stock can be used to make rings or other circular objects that need extra support against deformation.
904L Stainless Steel Forgings are commonly used in many industries including aerospace, automotive, petrochemical, oil and gas production, and power generation due to their superior properties.They are also commonly used in automotive engines due to their excellent abrasion resistance and ability to maintain shape under pressure from high RPMs. Moreover, stainless steel 904L forgings are often found in oil production equipment due to their high resistance to corrosion from salt water exposure or harsh chemicals commonly found in oil fields.
SS 904L Forgings, ASTM A182 F904L Steel Stock Forgings, UNS N08904 Material Forgings, 1.4539 Forgings, Steel Forged 904L Ring, ASTM A182 Stainless Steel F904L Die Forging, AISI 904L Machined Hot Forging Dealer, 904L SS Forging Manufacturers, ASME SA182 SS 904L Upset Forging Stockists, 904L Stainless Steel Forging Suppliers in Mumbai, India.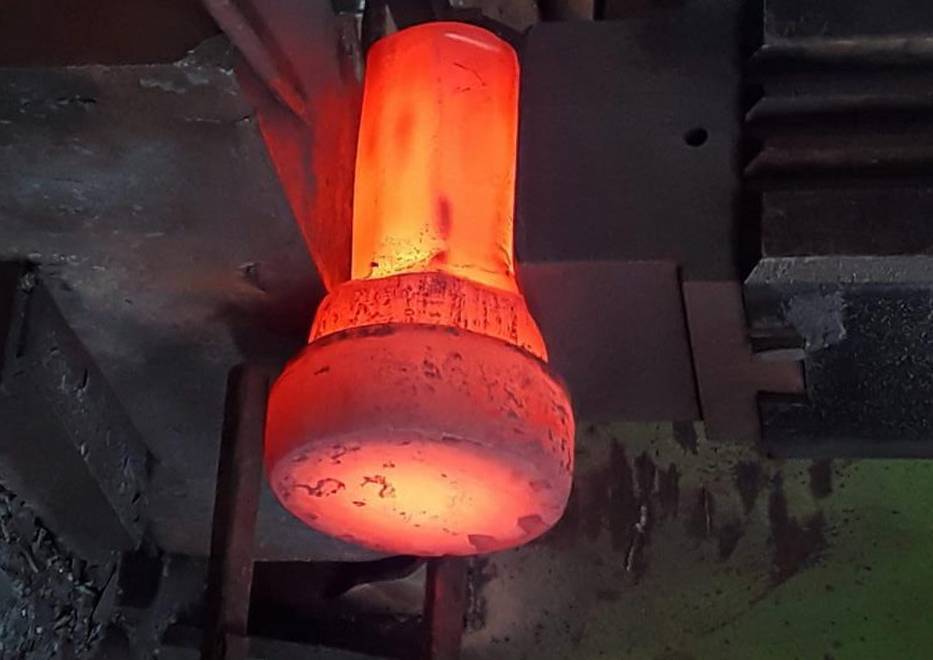 SS 904L Forgings
The primary benefit of using Stainless Steel 904L Forgings is their exceptional strength-to-weight ratio which makes them ideal for applications where weight reduction is essential such as aerospace industry parts or automotive engine components. DIN 1.4539 Forgings have outstanding weldability which allows them to be joined together easily during manufacturing processes requiring multiple pieces that need to be securely fastened together such as valves or pumps with multiple parts that must remain airtight when assembled correctly. Stainless Steel Round Bars, Stainless Steel 304 Steel Bar Angles and many more grades are also available.
Alloy 904L Forging, 904L SS Forging Flanges, SS 904L Seamless Rings Forging Suppliers, 904L SS Alloy Forgings, 904L Custom Stainless Steel Forging, 904L SS Forging Manufacturers India, SS UNS N08904 Circle Forgings, 904L SS Custom Forged Bars, SS 904L Forging Sleeves, SUS 904L SS Forged Blocks Exporters.
SS 904L Forgings offer an excellent combination of strength and durability making them an ideal choice for many industrial applications requiring strong parts with reduced weight while offering good corrosion resistance against salt water exposure or chemical contact making them invaluable in marine environments or chemical processing plants respectively. Their weldability provides additional value by allowing multiple pieces of equipment made from this alloy to easily join together forming an assembly with no gaps between its pieces thus ensuring it will remain airtight when put into use while providing superior performance even under extreme conditions such as elevated temperatures or heavy loads resulting from high RPMs associated with automotive engines operating at peak performance levels.
What is Stainless Steel 904L Forgings?
Stainless Steel 904L Forgings are popular for many applications due to their excellent corrosion resistance & superior strength. This alloy has a high molybdenum content, which gives it superior corrosion resistance in chloride-bearing environments. It also exhibits outstanding resistance to sulfuric, phosphoric & nitric acids, making it ideal for use in chemical processing equipment.
What are the uses of Stainless Steel 904L Forgings?
Stainless Steel 904L Forgings are commonly used in various applications due to their superior corrosion resistance, strength & lightweight nature. Due to their excellent resistance to corrosive environments, they are frequently used in chemical processing equipment, such as valves and pumps. The alloy is also famous for fabricating components for aerospace applications due to its weight savings versus other alloys.
SS 904L Open Die Forging, Steel 904L Closed Die Forging, 904L Metal Forging Perth, 904L Stainless Shafts Forging Traders, 904L Stainless Forgings, 904L SS Forgings Exporters, ASTM A182 SS F904L Hand Forgings Suppliers, Alloy 904K Material Forged Discs, Stainless Steel 904L Gear Blanks Forgings, Stainless 904l Circular Plates Forgings.
Austenitic Stainless Steel 904L Forgings Specification
Specifications ASTM A182 / ASME SA182
Flat bar blocks up to 27" width and 15,000 lbs.
Cylinders and sleeves up to 50" maximum O.D. and 65" maximum length
Discs and hubs up to 50" diameter and 20,000 lbs.
Rolled, hand forged or mandrel forged rings up to 84" maximum O.D. and 40" maximum length
Rounds, shafts and step shafts up to 144" maximum length and 20,000 lbs.
Get Quote
Forging 904L Stainless Steel Equivalent
| | | | | | | | |
| --- | --- | --- | --- | --- | --- | --- | --- |
| STANDARD | WERKSTOFF NR. | UNS | JIS | BS | KS | AFNOR | EN |
| SS 904L | 1.4539 | N08904 | SUS 904L | 904S13 | STS 317J5L | Z2 NCDU 25-20 | X1NiCrMoCu25-20-5 |
ASTM A182 SS 904L Chemical Composition of Forging
| | | | | | | | | | |
| --- | --- | --- | --- | --- | --- | --- | --- | --- | --- |
| Grade | C | Mn | Si | P | S | Cr | Mo | Ni | Cu |
| SS 904L | 0.020 max | 2.00 max | 1.00 max | 0.040 max | 0.030 max | 19.00 – 23.00 | 4.00 – 5.00 max | 23.00 – 28.00 | 1.00 – 2.00 |
ASME SA182 904L Stainless Steel Properties for Forgings
| | | | | |
| --- | --- | --- | --- | --- |
| Density | Melting Point | Tensile Strength | Yield Strength (0.2%Offset) | Elongation |
| 7.95 g/cm3 | 1350 °C (2460 °F) | Psi – 71000 , MPa – 490 | Psi – 32000 , MPa – 220 | 35 % |
Other Types of SS 904L Forgings
SS 904L Forgings, Austenitic Stainless Steel 904L Forgings Importers, SUS F904L Steel Forgings, Cheap SS 904L Seamless Rolled Ring Forgings, F904L SS Flat Bars Forgings, UNS N08904 Forgings, SS Forgings, Stainless Steel Forgings, DIN 1.4539 Forgings, ASTM A182 SS 904L Hub Forgings, ASME SA182 Stainless Steel 904L Blocks Forgings Exporters in Mumbai, Alloy 904L Forgings, SS 904L Circles Forgings Traders, SS 904L Circular Plates Forging Suppliers, AISI SS F904L Forged Ring Forging Stockholders, SS F904L Forged Discs Forgings, Stainless Steel 904L Custom Forged Shapes Forgings, SS 904L Gear Blanks Forgings Dealers Maharashtra, SS 904L Shafts Forgings, SS 904L Hollow Bars Forgings, UNS N08904 Flanges Forgings, EN 1.4539 SS Sleeves Forging, SS 904L Hooks Forgings, ASTM A182 Stainless Steel F904L Forged Cylinders Forgings, SS 904L Blind Hole Cylinders Forgings, SS 904L Forging Billets, ASME SA182 SS 904L Open Die Forging Manufactures in India, Stainless Steel 904L Closed Die Forging, SS 904L Forging Rolled Rings, SS 904L Upset Forgings, SS 904L Machined Hot Forgings, SS 904L Hand Forgings, SS 904L Forgings Bars, Stainless Steel 904L Forging Sleeves, SS 904L Forging Tube Sheets, AISI Steel 904L Forging Pipes, SS 904L Forging Bushings, 904L SS Forged Disks, SS 904L Forging Parts Manufactures in Mumbai.
We are Suppliers and Exporters of 904L Stainless Forgings in Cities Like
Ahmedabad, Madrid, Jakarta, Dubai, Haryana, Gimhae-si, Perth, Navi Mumbai, Dallas, Thiruvananthapuram, Jamshedpur, Petaling Jaya, Surat, Faridabad, Mumbai, Chennai, Bengaluru, Lahore, Geoje-si, Ranchi, New York, Howrah, Bangkok, Visakhapatnam, Kolkata, Sharjah, Muscat, Ho Chi Minh City, Vadodara, Nagpur, Singapore, Dammam, Cairo, Hanoi, Ernakulam, Tehran, Kuala Lumpur, Seoul, Baroda, La Victoria, Istanbul, Montreal, Chiyoda, Noida, Bhopal, Calgary, Granada, Chandigarh, Los Angeles, Toronto, Pimpri-Chinchwad, Coimbatore, New Delhi, Kanpur, Al Khobar, Thane, Vung Tau, Santiago, Gurgaon, Aberdeen, Courbevoie, Jaipur, Caracas, Rio de Janeiro, Al Jubail, Abu Dhabi, Mexico City, Moscow, Australia, Bogota, London, Lagos, Ludhiana, Busan, Nashik, Ahvaz, Pune, Port-of-Spain, Manama, Milan, Indore, Algiers, Secunderabad, Edmonton, Brisbane, Hong Kong, Sydney, Houston, Karachi, Doha, Turkey, Ulsan, Rajkot, Jeddah, Atyrau, Hyderabad, Colombo, Kuwait City, Riyadh.
We are Suppliers and Exporters of SS 904L Forgings in Countries Like
Nepal, Vietnam, Norway, Ukraine, Japan, Lebanon, Turkey, Peru, Czech Republic, Chile, Lithuania, Algeria, Taiwan, United Kingdom, Ireland, Serbia, Iran, Kenya, Costa Rica, Ecuador, Mongolia, Finland, Macau, Russia, France, Singapore, Poland, Spain, Slovakia, South Korea, Austria, Greece, Croatia, Gabon, Namibia, brazil, Oman, Azerbaijan, Argentina, Belarus, Jordan, Zimbabwe, Hong Kong, Australia, United States, Sweden, Sri Lanka, Yemen, Mexico, Chile, Denmark, Thailand, Canada, Kazakhstan, Nigeria, Gambia, New Zealand, Malaysia, Switzerland, Morocco, United Arab Emirates, Bangladesh, Brazil, Bahrain, Portugal, Philippines, Bhutan, Italy, Trinidad & Tobago,Tunisia, Israel, Qatar, Tibet, Venezuela, cyprus, Germany, Mexico, Bolivia, India, Belgium, Hungary, Indonesia, South Africa, Kuwait, Nigeria, mexico, srilanka, thailand, malaysia, Libya, Iran, Netherlands, Saudi Arabia, Romania, Egypt, Poland, China, Estonia, Bulgaria, Colombia, Ghana, Puerto Rico, Afghanistan.