What are Die Steel Round Bars?
Die Steel Bars are famous for their unique strength, durability, and corrosion resistance. These steels resemble high-speed steels in terms of their properties. In tungsten hot-work steels, the main alloying components are tungsten, chromium, carbon, and vanadium. Die Steel Bars are less prone to deformation when air-hardened and have a greater hardening temperature than chromium hot-work steels.
16MnCr5 Steel Round Bar, Hot Die Steel Rods, AISI 1.7131 Hot–Finished Round Bars Exporters, DIN 1.7131 Steel Cold Drawn Round Bars Suppliers, Die Steel Bright Round Rod Manufactures, hot die steel bar, 16MnCr5 Die Steel Forged Bars, Hot Die Steel Steel Round Bar, Die Steel Peeled / Turned Round Bars Stockholders in Mumbai India
Die Steel 16MnCr5 Bars are widely accepted in dairy, beverage, and other food industries where the highest degree of sanitation and cleanliness is of prime importance. These Die Steel DIN 1.7131 Rods are installed to distribute the pipelines for transferring water and other liquids. Further, it is widely demanded in food & beverage, dairy, and many other industries. Die Steel 16MnCr5 Bright Bars , developed at a well-equipped production unit using sophisticated machines and high-grade quality raw materials.
Die Steel Hexagon Bars, 16MnCr5 Welding Rod, Die Steel Rod, 1.7131 Steel Square Bar, 16MnCr5 Steel Hex Rods Dealers in India, Die Steel Polished Bars Stockists, Hot Die Steel Round Bars Distributors in Mumbai.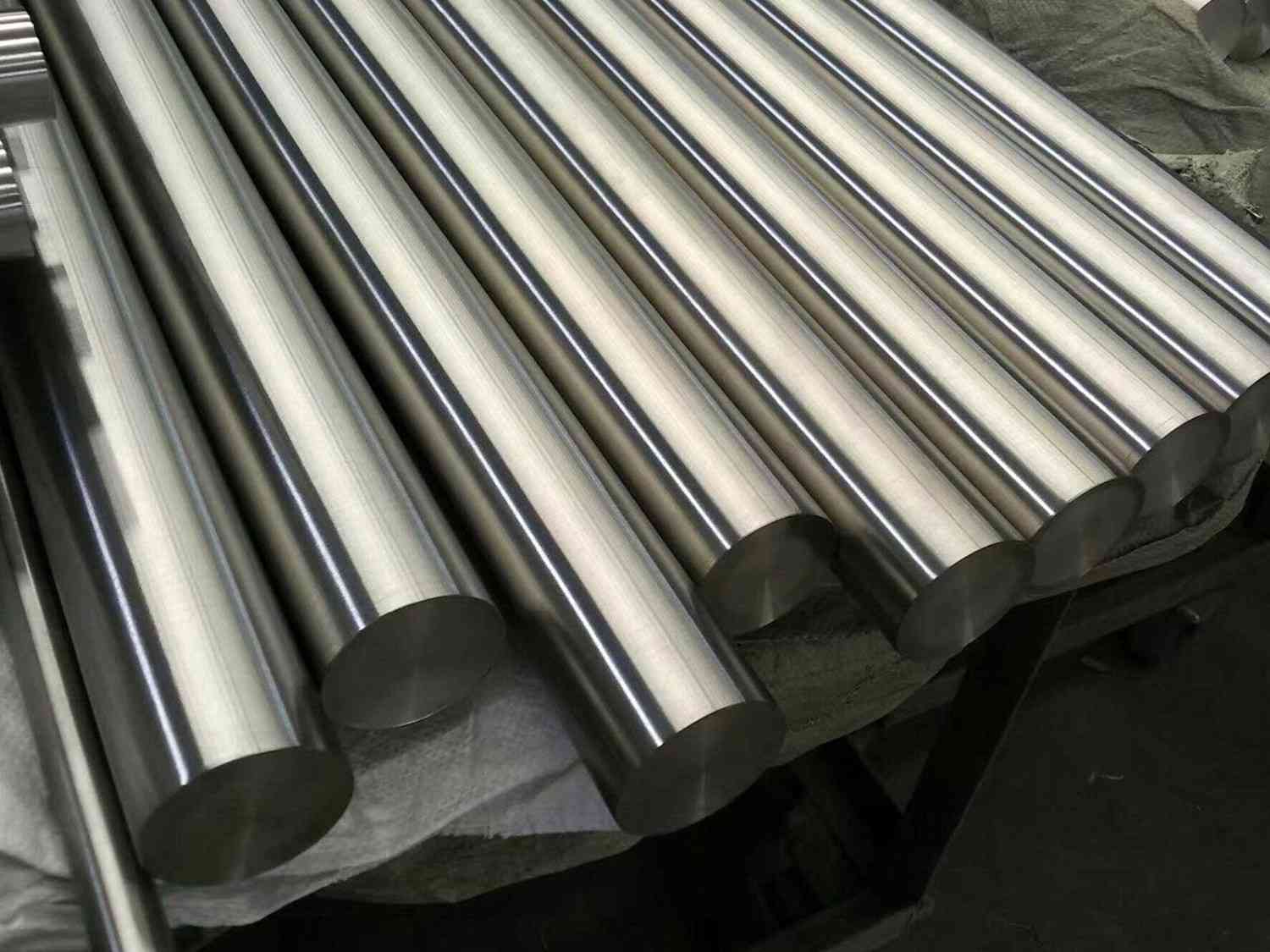 Die Steel Round Bars
These Die Steel WNR 1.7131 Square Bars have features to offer such as Can be reused, Close tolerance for accurate alignment, Easy to fit and remove, Fully deburred, and more. Backed by the assistance of experienced professionals, we have been able to offer a qualitative range of Die Steel 16MnCr5 Flat Bars, which are exclusively manufactured by skilled professionals using the finest grade raw material and high-end technology. In components that have undergone surface hardening, 16mncr5 is frequently employed. These characteristics as an alloy steel type make it suitable for mechanical engineering parts. The best property of 16mncr5 material, among all the others, is its high wear resistance. These Die Steel DIN 1.7131 Hexagonal Bars have excellent mechanical properties at subzero temperatures, developed per the international quality standards by employing advanced grade materials.
Die Steel Cold Finish Round Bar, 16MnCr5 Steel Flat Bar Suppliers in Mumbai, DIN 1.7131 Steel Threaded Rods, Die Steel Rectangular Bars Traders, 16MnCr5 Hot-Rolled Round Rods Stockyards.
Die Steel Bars Specification
Standard AISI, ASTM, BS, DIN, GB, JIS, AISI, JIS, DIN, GB
Material 16MnCr5, 1.7131
Round Diameter 5mm to 300 mm
Length 100 mm to 10,000 mm
Finish Bright, Polish & Black
Form Round, Square, Hex (A/F), Rectangle, Wire (Coil Form), Wiremesh, Billet, Ingot, Forging Etc.,
Condition Cold Drawn & Polished Cold Drawn, Centreless Ground & Polished
Other Services Machining (CNC), Centreless Grinding (CG), Heat Treatment, Anneling, Pickling, Polish, Rolling, Forging, Cutting, Bending, Minor Fabrication
Get Quote
16MnCr5, 1.7131 Cold Drawn Round Bar Chemical Composition
| | | | | | |
| --- | --- | --- | --- | --- | --- |
| C(%) | Si(%) | Mn(%) | P(%) | S(%) | Cr(%) |
| 0.14~0.19 | ≤0.40 | 1.00~1.30 | ≤0.035 | ≤0.035 | 0.80~1.10 |
DIN 1.7131 | 16MnCr5 Hot Rolled Round Bar Mechanical Properties
| | | | | | |
| --- | --- | --- | --- | --- | --- |
| Tensile | Yield | Bulk modulus | Shear modulus | Poisson's ratio | Thermal conductivity |
| MPa | Mpa | Gpa | Gpa | |  W/mK |
| 520 | 415 Min | 140 | 80 | 0.27-0.30 | 46.6 |
Other Types of Die Steel Round Bars & Rods
Die Steel Round Bars, 1.7131 Steel Round Bars Traders, 16MnCr5 Steel Round Bars, Cold Work Die Steel Square Bar, Hot Die Steel Round Bars, 16MnCr5 1.7131 Steel hot finished hexagon Rods, DIN 1.7131 cold finished 16MnCr5 Steel Hex Bars, Lowest Price 1.7131 Die Steel Bars wholesalers, Exporters of 16MnCr5 Steel Round Rods Stockholders and Stockists, Buy Cheap Die Steel Round Bars, 1.7131 Steel Forged Round Bars, Die Steel Bright Bars, Die Steel 16MnCr5 Hot Rolled Round Bars Distributors in Maharashtra, Die Steel 1.7131 Half Round Rods, 16MnCr5 Die Steel Flat Bars, 1.7131 Die Steel Rectangular Bars vendors, Die Steel Threaded Rod, Die Steel 1.7131 Triangle Bars, DIN 1.7131 Round Profile Bars, Die Steel Polished Round Bars Stockyard, Die Steel Smooth Turned Round Bars, 16MnCr5 Steel Rough Turned Bar, 16MnCr5 Die Steel Peeled Round Bars Manufactures in Mumbai India.
We are Suppliers and Exporters of Die Steel Round Bars in Cities Like
Mumbai, Ulsan, Hanoi, Nagpur, Dallas, Doha, Surat, Port-of-Spain, Australia, Faridabad, Los Angeles, Rio de Janeiro, Sharjah, Ahmedabad, Muscat, Thane, Jamshedpur, Karachi, Chiyoda, Kuwait City, Geoje-si, Baroda, Mexico City, Turkey, Kanpur, Ranchi, Gurgaon, Gimhae-si, Hong Kong, Algiers, Hyderabad, Rajkot, Toronto, Aberdeen, Chennai, Perth, Sydney, Madrid, Visakhapatnam, Jaipur, Ludhiana, Atyrau, Abu Dhabi, Edmonton, Vung Tau, Navi Mumbai, Montreal, Dubai, Calgary, Bangkok, New Delhi, Petaling Jaya, Manama, Courbevoie, Kuala Lumpur, Jeddah, Granada, Santiago, Ho Chi Minh City, Singapore, New York, La Victoria, Dammam, Chandigarh, Busan, Ernakulam, Houston, Caracas, London, Nashik, Istanbul, Haryana, Moscow, Pimpri-Chinchwad, Colombo, Bogota, Vadodara, Pune, Riyadh, Lagos, Kolkata, Secunderabad, Seoul, Bhopal, Milan, Lahore, Cairo, Coimbatore, Ahvaz, Al Jubail, Noida, Bengaluru, Howrah, Thiruvananthapuram, Indore, Tehran, Al Khobar, Brisbane, Jakarta.
We are Suppliers and Exporters of 16MnCr5, 1.7131 Steel Round Bars in Countries Like
Kenya, Algeria, Serbia, Sri Lanka, Gabon, Venezuela, brazil, Italy, Hong Kong, Taiwan, Kazakhstan, Denmark, Vietnam, Romania, Netherlands, Oman, New Zealand, Bahrain, Australia, South Africa, Norway, Slovakia, Ukraine, Russia, Chile, Czech Republic, France, Lebanon, Iran, Austria, Switzerland, Israel, Japan, United Arab Emirates, Namibia, Azerbaijan, Nigeria, Morocco, cyprus, Belarus, Greece, Ecuador, Lithuania, Trinidad & Tobago,Tunisia, Iran, Afghanistan, Libya, Singapore, Croatia, Colombia, Brazil, Bolivia, Qatar, Poland, Bangladesh, United Kingdom, Gambia, Puerto Rico, Macau, Mongolia, Hungary, Mexico, India, Bhutan, Indonesia, Zimbabwe, Bulgaria, Turkey, Costa Rica, Poland, United States, China, Philippines, Thailand, Spain, Ireland, Saudi Arabia, Mexico, South Korea, Sweden, Jordan, mexico, srilanka, thailand, malaysia, Argentina, Nigeria, Kuwait, Yemen, Chile, Tibet, Belgium, Egypt, Malaysia, Portugal, Canada, Ghana, Estonia, Nepal, Germany, Peru, Finland.