A range of carbon and alloy steels that are particularly well-suited to being turned into tools are referred to as "tool steel bars." Their characteristic hardness, resistance to abrasion, ability to maintain a cutting edge, and/or resistance to deformation at high temperatures are what make them suitable . Tool steel is often utilised after being heat-treated. Tool Steel HCHCR D3 Round Bars. Steel round bars are extensively utilised in a variety of engineering and industrial applications. They are created from premium steel and other raw materials to increase strength and create abrasion-resistant patterns. They are available in a variety of shapes, sizes, and specifications to give customers precise answers for completing various tasks in a timely manner.
HCHCR D3 Steel Round Bar, Tool Steel Rods, d2 tool steel round bar, AISI D3 HCHCR Tool Steel Hot–Finished Round Bars Exporters, HCHCR D3 Steel Cold Drawn Round Bars Suppliers, DIN 1.2379 Bright Round Rod Manufactures, Tool Steel Forged Bars, h13 tool steel round bar, cold work tool steel round bar, Tool Steel Peeled / Turned Round Bars Stockholders in Mumbai India
They deliver maximum performance for years to come thanks to corrosion and abrasion resistance coating. Additionally, they have shiny surfaces with scratch-resistant surfaces. comprehensive array of these Tool Steel HCHCR D3 Bright Round Bars used in various industrial applications. Tool Steel HCHCR D3 Square Round Bars are often used in the Food processing industry, Kitchen utensils designing industry, Mechanical industry, Steel mills, Paper mills, Chemical plants, Refineries, Power plants, and more.
Tool Steel Hexagon Bars, HCHCR Steel Welding Rod, Tool Steel Bars, round bar tool steel, D3 1.2379 Tool Steel Square Bar, Hot Work Tool Steel Round Bar, HCHCR D3 Hex Rods Dealers in India, D3 HCHCR Steel Polished Bars Stockists, Cold Work Tool Steel Round Bars Distributors in Mumbai.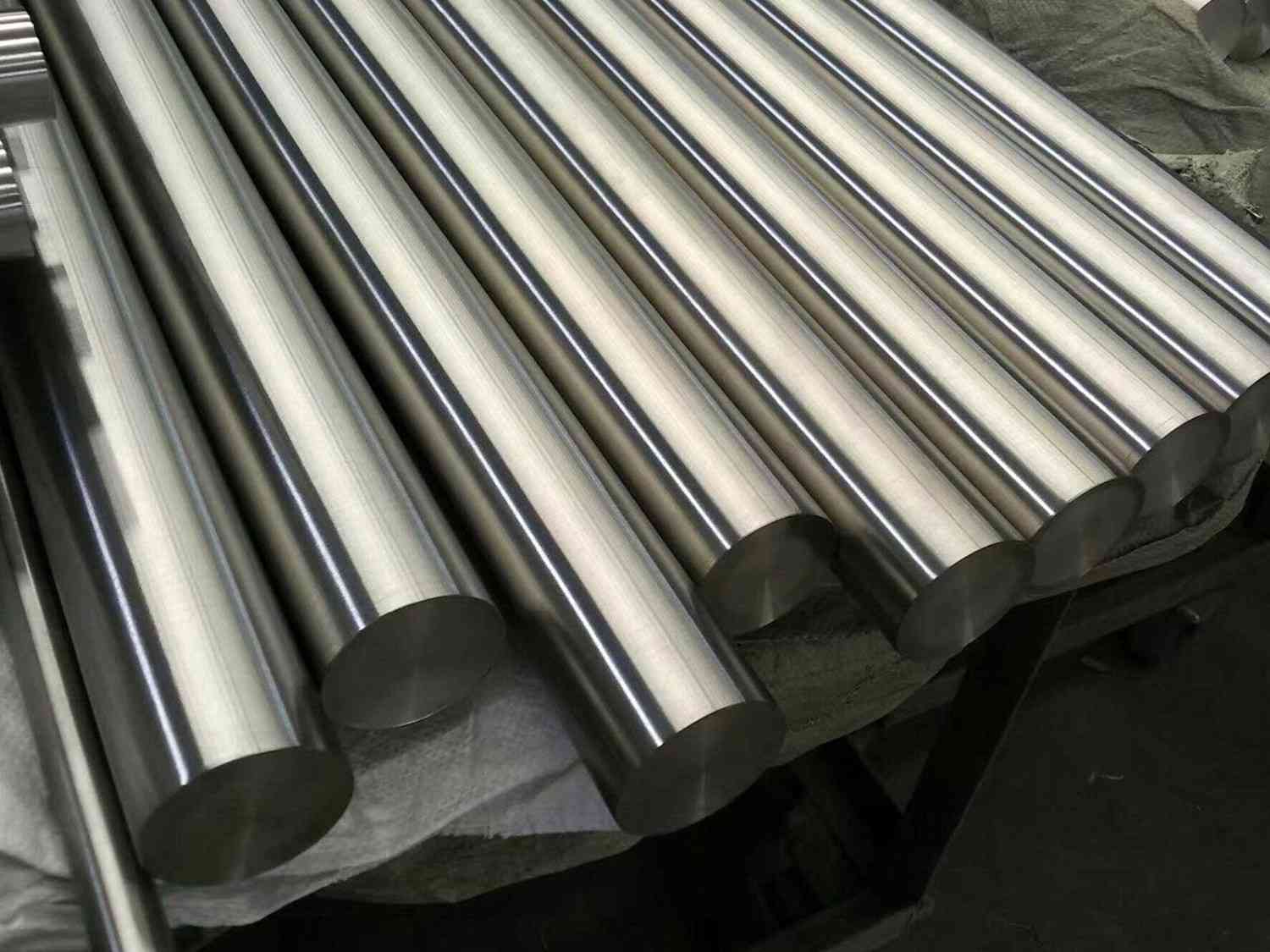 D3 HCHCR Tool Steel Round Bars
The chemical composition of these Tool Steel HCHCR D3 Flat Bars provides great resistance to many corrosive environments, such as pitting, crevice corrosion, intergranular corrosion, and stress-corrosion cracking.
Tool Steel HCHCR D3 Hexagonal Round Bars are always supplied with the test certificates and can be supplied in bulk quantity as well as retail quantity as per customers' requirements. These Tool Steel HCHCR D3 Triangular Bars offered by us is highly demanded in various different sectors due to their unique designing and nominal prices. Provided Tool Steel HCHCR D3 Threaded Bars is available in numerous grades, sizes and dimensions to choose from. Our range of these Tool Steel HCHCR D3 Hollow Round Bars is available in different sizes, lengths and shapes as per the client's requirement.
HCHCR D3 Steel Cold Finish Round Bar, Tool Steel D3 Flat Bar Suppliers in Mumbai, DIN 1.2379 Steel Threaded Rods, HCHCR Tool Steel Rectangular Bars Traders, AISI D3 1.4301 Steel Hot-Rolled Round Rods Stockyards, D3 HCHCR Cold Work Tool Steel Round Bars Exporters
HCHCR Steel Bars Specification
Standard AISI, ASTM, BS, DIN, GB, JIS, AISI, JIS, DIN, GB
Material HCHCR D3
Round Diameter 5mm to 300 mm
Length 100 mm to 10,000 mm
Finish Bright, Polish & Black
Form Round, Square, Hex (A/F), Rectangle, Wire (Coil Form), Wiremesh, Billet, Ingot, Forging Etc.,
Condition Cold Drawn & Polished Cold Drawn, Centreless Ground & Polished
Other Services Machining (CNC), Centreless Grinding (CG), Heat Treatment, Anneling, Pickling, Polish, Rolling, Forging, Cutting, Bending, Minor Fabrication
Get Quote
D3 Steel Cold Drawn Round Bar Chemical Composition
| | | | | |
| --- | --- | --- | --- | --- |
| C | Si | Cr | Mn | Ni |
| 2.10% | 0.30% | 11.50% | 0.40% | 0.31% |
D3 Steel Round Bars Tempering
| | | | | | | |
| --- | --- | --- | --- | --- | --- | --- |
| Tempering °C | 150 | 200 | 250 | 300 | 350 | 400 |
| Hardness [HRC] | 64/63 | 63/61 | 62/60 | 61/60 | 60/59 | 59/58 |
Physical properties of D3 tool steels
| | | |
| --- | --- | --- |
| Properties | Metric | Imperial |
| Density | 7.7 x 1000 kg/m3 | 0.278 lb/in3 |
| Melting point | 1421°C | 2590°F |
Mechanical Properties of D3 tool steels
| Properties | Metric | Imperial |
| --- | --- | --- |
| Izod impact unnotched | 28.0 J | 20.7 ft-lb |
| Poisson's ratio | 0.27-0.30 | 0.27-0.30 |
| Elastic modulus | 190-210 GPa | 27557-30457 ksi |
Other Types of Tool Steel Round Bars & Rods
Tool Steel Round Bars, D3 1.2379 Steel Round Bars Traders, HCHCR Steel Round Bars, Cold Work Tool Steel Square Bar, HCHCR D3 Steel hot finished hexagon Rods, DIN 1.2379 cold finished HCHCR D3 Steel Hex Bars, Lowest Price HCHCR D3 Tool Steel Bars wholesalers, Cold Drawn Tool Steel Round Bars, Exporters of HCHCR Steel Round Rods Stockholders and Stockists, Buy Cheap Tool Steel Round Bars, D3 HCHCR Steel Forged Round Bars, Tool Steel Bright Bars, Tool Steel Hot Rolled Round Bars Distributors in Maharashtra, Tool Steel Half Round Rods, HCHCR Tool Steel Flat Bars, D3 Tool Steel Rectangular Bars vendors, Tool Steel Threaded Rod, D3 1.2379 Triangle Bars, DIN 1.2379 Round Profile Bars, Tool Steel Polished Round Bars Stockyard, Tool Steel Smooth Turned Round Bars, HCHCR D3 Steel Rough Turned Bar, HCHCR D3 Tool Steel Peeled Round Bars Manufactures in Mumbai India.
We are Suppliers and Exporters of HCHCR D3 Steel Round Bars in Cities Like
New Delhi, Gurgaon, Australia, Rajkot, Bangkok, Vadodara, Toronto, Atyrau, Bhopal, Chandigarh, Lahore, Mumbai, Moscow, Montreal, Cairo, Tehran, Baroda, Kuwait City, Vung Tau, Houston, Bengaluru, Visakhapatnam, Hanoi, La Victoria, Caracas, Kolkata, Chiyoda, Perth, Jaipur, Al Khobar, Bogota, Kanpur, Thane, Granada, Petaling Jaya, Los Angeles, Muscat, Ahmedabad, Sharjah, Milan, Nagpur, Ludhiana, Al Jubail, Turkey, Port-of-Spain, Geoje-si, Singapore, Busan, Dubai, Dammam, Brisbane, Aberdeen, Rio de Janeiro, Colombo, Santiago, Gimhae-si, Lagos, Ernakulam, Ranchi, Pimpri-Chinchwad, Mexico City, Thiruvananthapuram, Jakarta, Seoul, Courbevoie, Nashik, New York, Ho Chi Minh City, Pune, Hyderabad, Kuala Lumpur, Abu Dhabi, Dallas, Indore, Chennai, Faridabad, Edmonton, Ahvaz, Noida, Hong Kong, Jeddah, Surat, Ulsan, Doha, Navi Mumbai, Howrah, Istanbul, Jamshedpur, Sydney, Riyadh, Haryana, Algiers, Coimbatore, Madrid, Calgary, Karachi, Secunderabad, Manama, London.
We are Suppliers and Exporters of Tool Steel Round Bars in Countries Like
Czech Republic, Lithuania, Nigeria, Colombia, Gambia, Taiwan, mexico, srilanka, thailand, malaysia, Poland, South Korea, Bolivia, Iran, Iran, Portugal, Algeria, Egypt, Israel, Denmark, Switzerland, Argentina, Austria, United Arab Emirates, Australia, Ghana, Bulgaria, Singapore, Finland, Norway, Sri Lanka, Sweden, Lebanon, Indonesia, Oman, Hong Kong, Malaysia, United Kingdom, Vietnam, Romania, Japan, Kenya, Gabon, Bhutan, Namibia, New Zealand, India, Peru, Yemen, Tibet, Poland, Zimbabwe, cyprus, Bahrain, Croatia, Belgium, Mexico, Azerbaijan, Russia, Chile, Macau, Morocco, South Africa, China, Greece, Belarus, Costa Rica, Turkey, Hungary, Canada, United States, Spain, Bangladesh, Libya, Afghanistan, Ecuador, Qatar, brazil, Ukraine, Nigeria, Thailand, Nepal, Italy, Slovakia, Venezuela, Serbia, Mongolia, Netherlands, Germany, Trinidad & Tobago,Tunisia, Philippines, Ireland, Estonia, Chile, Jordan, Brazil, Mexico, Puerto Rico, France, Kazakhstan, Saudi Arabia, Kuwait.