Nickel Alloy 625 Round Bars are a specialty alloy made of nickel, chromium, and molybdenum. It is highly corrosion-resistant and has excellent strength and durability in elevated temperatures up to 2000°F (1093°C). Inconel® 625 was developed in the 1960s as an alloy for aircraft engine exhaust systems. However, since then, it has found widespread use in other industries for its superior characteristics - including high strength even at elevated temperatures, resistance to impact, weldability, and fatigue properties.
Inconel 625 Round Rods Suppliers, ASTM B446 Inconel 625 Bright Round Rod Manufactures, Inconel 625 Round Bar, JIS NCF 625 Cold Drawn Round Bars, Inconel 625 Rods, Alloy 625 Round Bar, Inconel Alloy 625 Round bars, Nickel Alloy 625 Black Bar Suppliers, Inconel® Alloy Bars, Grade 625 Inconel Hot –Finished Round Bars Exporters, Inconel 625 Round Bars Stockholders, Inconel 625 Round Bars Stockist, Inconel 625 Forged Bars in Mumbai India.
UNS N06625 round bars Corrosion Resistance
Inconel 625 Round Bars offer superior corrosion resistance due to their high Chromium and Nickel content. This material is especially meaningfully when used in highly corrosive environments, such as those found in chemical processing or marine applications. It possesses excellent weldability characteristics, even when exposed to high temperatures, and its tensile strength and creep-rupture strength are also notably impressive. Furthermore, it can be easily machined into Weldneck Flanges for further enhancing its corrosion resistance properties.
Inconel 625 Round Bars Exporter, Alloy 625 Hex Rods Stockist, Inconel 625 Square Bar Stockholder, Inconel 625 Hex Rods Dealers in India, Inconel® Alloy 625 Forged Bars Distributors, UNS N06625 Polished Bars Stockists, Inconel 625 Hexagon Bars, Inconel Alloy 625 Welding Rod in Mumbai.
Alloy 625 Inconel Welding
Inconel Alloy 625 Round Bars can be welded with consumables such as AWS A5.14 ERNiCrMo-3, TIG and MIG welding processes for best results. Welding parameters should be optimized to ensure good penetration, low distortion, and minimized cracking. It is especially important to maintain uniform weld bead width during welding. Preheating the base metal before welding is highly recommended in order to minimize residual stresses. Proper heat treatment after welding ensures higher corrosion resistance of the finished product.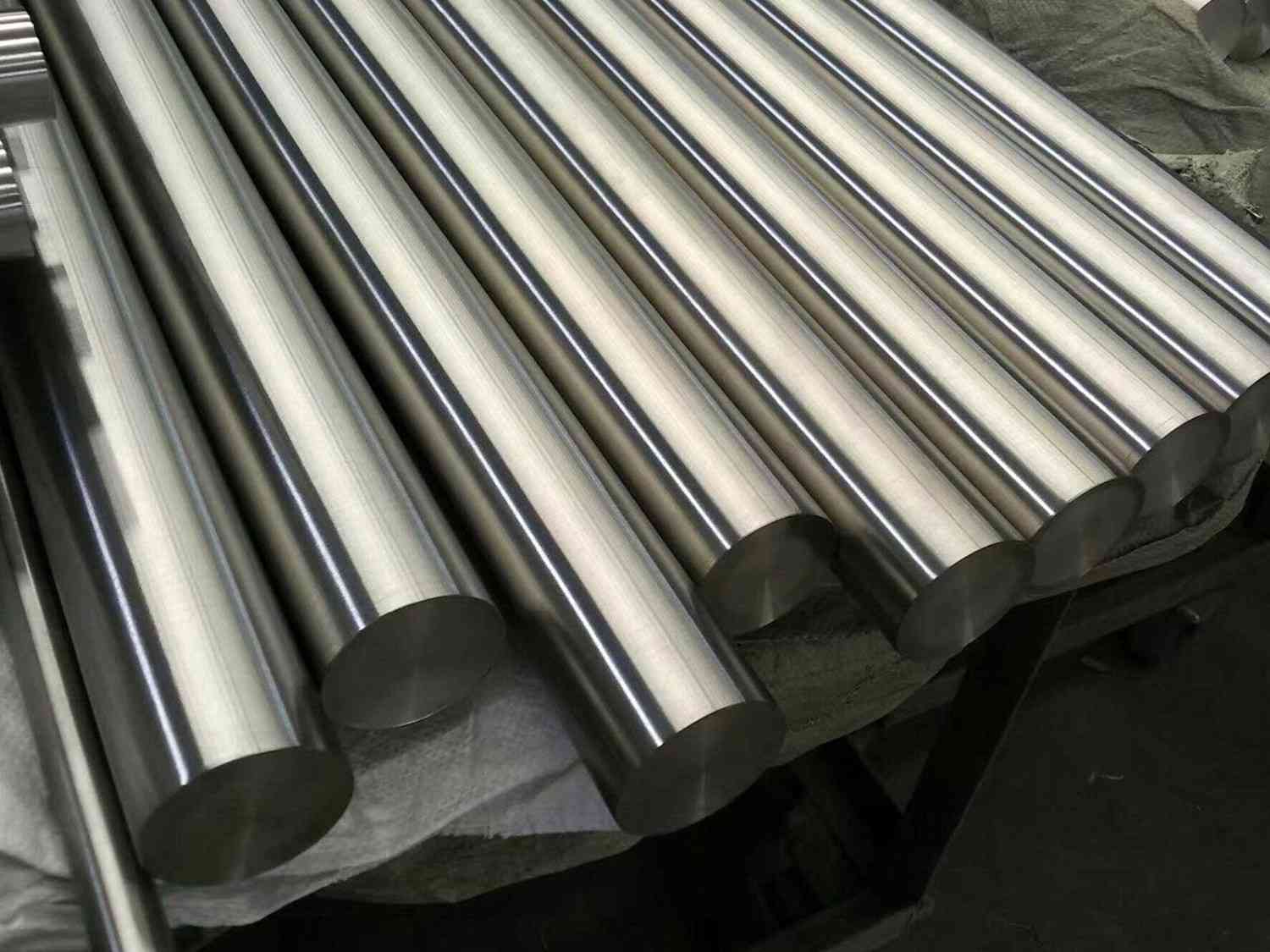 Inconel 625 Round Bars
Nickel Alloy 625 Chemical composition
Chemical Features Uns N06625 are made from a nickel-base superalloy known for their superior strength, toughness, and corrosion resistance. They offer high fatigue strength, excellent weldability, and formability at elevated temperatures up to 1500°F (815°C). In addition to their remarkable durability under extreme conditions, these alloys also provide superior oxidation resistance and good ductility down to -420°F (-252°C).
Din 2.4856 round bars Uses
WERKSTOFF NR. 2.4856 Round Bars are used for applications that require high strength and corrosion resistance. These round bars possess excellent fatigue strength, oxidation resistance, and cryogenic properties. They also have superior formability, weldability, and toughness, making them ideal for petrochemical processing equipment, pollution control equipment, chemical process components, seawater piping hardware, and aerospace fasteners.
What is Inconel 625 Round Bars?
Inconel 625 round bars are cylindrical bars made from a high-performance nickel-based superalloy called Inconel 625. This material is highly resistant to corrosion and oxidation, making it ideal for use in harsh environments such as chemical processing, aerospace & marine industries. Inconel 625 round bars offer excellent high-temperature strength, flexibility, and resistance to pitting, crevice corrosion, and stress corrosion cracking.
What is Inconel 625 Round Bars used for?
Inconel 625 round bars are used in various high-performance applications where resistance to corrosion, oxidation, and high-temperature strength are critical. They are commonly used in chemical processing for valves, pumps, and heat exchangers. Inconel 625 round bars are also used in the aerospace industry for features such as turbine blades, exhaust systems, and rocket engine thrust chambers. They are also used in the marine industry for components such as propeller blades & seawater valves.
Inconel® 625 Rectangular Bars Traders, Altemp® 625 Bars Dealer, Haynes® 625 Rods Manufacturer, 625 Inconel Threaded Rods, Inconel 625 Flat Bar, Inconel 625 Bar, 625 Inconel® Alloy Spring Bars Exporters, ASME SB446 Inconel Alloy 625 Octagons Bar, Inconel® 625 Flat Bar Suppliers, DIN 2.4856 Nickel Alloy Hot-Rolled Round Rods Stockyards, Inconel® 625 Cold Finish Round Bar in Mumbai.
Inconel 625 Bars Specification
SpecificationsASTM B446 / ASME SB446
StandardASTM, ASME and API
Range5 mm to 500 mm Dia
Length100 mm to 6250 mm
FinishingBright, Polish & Black
FormRound, Square, Hex (A/F), Rectangle, Wire (Coil Form), Wire-mesh, Billet, Ingot, Forging Etc.
Grade 625 UNS (N06625), DIN (2.4856)
Get Quote
JIS NCF 625 Inconel® Alloy Round Bar Equivalent Indian Standard
| | | | | | | | | |
| --- | --- | --- | --- | --- | --- | --- | --- | --- |
| STANDARD | UNS | WNR. | AFNOR | EN | JIS | BS | GOST | OR |
| Alloy 625 | N06625 | 2.4856 | NC22DNB4M | NiCr22Mo9Nb | NCF 625 | NA 21 | ХН75МБТЮ | ЭИ602 |
ASTM B446 Inconel 625 Cold Drawn Round Bar Chemical Composition
| | | | | | | | | | |
| --- | --- | --- | --- | --- | --- | --- | --- | --- | --- |
| Grade | C | Mn | Si | S | Al | Ti | Fe | Ni | Cr |
| Inconel 625 | 0.10 max | 0.50 max | 0.50 max | 0.015 max | 0.40 max | 0.40 max | 5.0 max | 58.0 min | 20.0 - 23.0 |
ASME SB446 Inconel® 625 Hot-Rolled Round Bars Mechanical Properties
| | | | | |
| --- | --- | --- | --- | --- |
| Density | Melting Point | Tensile Strength | Yield Strength (0.2%Offset) | Elongation |
| 8.4 g/cm3 | 1350 °C (2460 °F) | Psi - 1,35,000 , MPa -930 | Psi - 75,000 , MPa - 517 | 42.5 % |
Other Types of 625 Inconel Round Bars & Rods
Suppliers of Inconel 625 Round Bars, Exporters of Inconel Alloy 625 Round Rods, Inconel® 625 Bars Stockholders, 625 Inconel® Alloy Rods Stockists, Cheap Inconel® 625 Round Bars, Inconel 625 - UNS N06625 Common Trade Names (Inconel 625®, Chronin® 625, Altemp® 625, Haynes® 625, Nickelvac® 625, Nicrofer® 6020), Inconel Alloy 625 Round Bars, Inconel® 625 Forged Round Bars, Inconel® Alloy 625 Bright Bars, Inconel® 625 Black Round Bars, ASTM B446 Inconel DIN 2.4856 Bars Traders, ASME SB446 Inconel Alloy 625 Square Bar, Inconel® Alloy 625 Bars, Grade 625 Inconel® hot finished hexagon Rods, Cold Finished Inconel Alloy 625 Hex Bars, Lowest Price Inconel bars wholesalers, UNS N06625 Inconel® Alloy Cold Drawn Bars, Inconel 625 Hot Rolled Round Bars Distributors in Maharashtra, Inconel® 625 Half Round Rods, Inconel 625 Flat Bars, Inconel® 625 Rectangular Bars vendors, Buy 625 Inconel Threaded Rod, Inconel® 625 Triangle Bars, Incoloy Alloy 625 Round Profile Bars, 625 Inconel Polished Round Bars Stockyard, Inconel® 625 Smooth Turned Round Bars, Inconel 625 Rough Turned Bar, Inconel 625 Peeled Round Bar, JIS NCF 625 Inconel® Threaded Rods, 625 Inconel Alloy Octagonal Bars, 625 Inconel® Welding Rods, Inconel® 625 Bars Manufactures in Mumbai India
We are Suppliers and Exporters of Inconel 625 Round Bars in Cities Like
Madrid, New Delhi, Lahore, Manama, Milan, Ludhiana, Visakhapatnam, Courbevoie, Al Khobar, Secunderabad, Abu Dhabi, Dammam, Kanpur, Kolkata, Jeddah, Jamshedpur, Edmonton, London, Faridabad, Granada, Baroda, Port-of-Spain, Al Jubail, Gurgaon, Bangkok, Howrah, Pune, Chandigarh, Coimbatore, Chiyoda, Cairo, Seoul, Brisbane, La Victoria, Bogota, Los Angeles, Bengaluru, Haryana, Turkey, Surat, Nagpur, Doha, Caracas, Kuala Lumpur, Sydney, Muscat, Ernakulam, Hyderabad, Thiruvananthapuram, Petaling Jaya, Karachi, Jakarta, Moscow, Sharjah, Navi Mumbai, Istanbul, Gimhae-si, Geoje-si, Hanoi, Indore, Ahmedabad, Atyrau, Lagos, Thane, Chennai, Nashik, Calgary, Toronto, Ulsan, Colombo, Riyadh, Montreal, New York, Singapore, Noida, Dubai, Mexico City, Kuwait City, Vadodara, Rio de Janeiro, Ranchi, Busan, Jaipur, Bhopal, Dallas, Mumbai, Vung Tau, Aberdeen, Santiago, Ho Chi Minh City, Tehran, Australia, Perth, Rajkot, Ahvaz, Algiers, Pimpri-Chinchwad, Hong Kong, Houston.
We are Suppliers and Exporters of Inconel 625 Round Bars in Countries Like
United Kingdom, Libya, Nigeria, Mexico, Kazakhstan, cyprus, Saudi Arabia, Nigeria, brazil, Norway, South Korea, Lithuania, Iran, United States, Malaysia, Russia, Colombia, Bolivia, United Arab Emirates, Hong Kong, Singapore, Denmark, Peru, Belgium, Qatar, Bangladesh, Australia, Kuwait, Italy, Hungary, Slovakia, Morocco, Ukraine, Croatia, Bulgaria, Puerto Rico, South Africa, Israel, Sweden, Serbia, Chile, Afghanistan, Brazil, Sri Lanka, Costa Rica, Zimbabwe, Estonia, Poland, Finland, Czech Republic, Mongolia, France, India, Spain, Taiwan, Gambia, Indonesia, Chile, Turkey, Argentina, Kenya, Namibia, Poland, mexico, srilanka, thailand, malaysia, Yemen, Gabon, Germany, Lebanon, Philippines, Thailand, Trinidad & Tobago,Tunisia, Portugal, Bhutan, Bahrain, Macau, Jordan, Japan, Ecuador, Algeria, China, Azerbaijan, Romania, Austria, Netherlands, Tibet, Nepal, Greece, Belarus, New Zealand, Iran, Mexico, Oman, Ghana, Ireland, Venezuela, Vietnam, Switzerland, Egypt, Canada.