What is Inconel 625 Forging?

If you're looking for a high-quality metal alloy with superior corrosion resistance, you may want to consider Inconel 625 Forgings. This nickel-chromium alloy is used in a variety of industries, such as aerospace and oil & gas, due to its unique properties.
Inconel 625 is an alloy composed of nickel (58%), chromium (20%), molybdenum (8%), niobium (5%), iron (5%) and trace amounts of manganese, silicon, and carbon. Inconel Alloy 625 Forgings has excellent resistance to oxidation and corrosion at high temperatures, making it ideal for use in the aerospace industry. The alloy also has good mechanical properties such as high strength and toughness even in cryogenic temperatures. Nickel 625 Forgings can be easily welded using conventional methods, making it easy to use for manufacturing applications. We provide various kinds of Inconel Forgings like Inconel 718 Forgings and Incoloy 800 Forgings.
The main benefits of using Nickel Alloy 625 Forgings are its superior corrosion resistance and excellent mechanical properties. Its ability to resist oxidation makes it useful for components that must be exposed to high temperatures or corrosive environments over extended periods of time. Additionally, Inconel Superalloy 625 Forgings can maintain its strength even in extreme temperatures which makes it perfect for aerospace applications where parts must operate at both very low and very high temperatures. We also provide Inconel 625 Round Bars and Inconel 718 Round Bars.
Inconel DIN 2.4856 Forgings are commonly used in aircraft exhaust systems due to their superior heat resistance capabilities. ASTM B443 Inconel 625 Forgings are also used in reactor core components because they have the ability to withstand radiation exposure without deforming or corroding over time. Other common applications include turbine blades, oil & gas pipework parts, pressure vessels, fasteners, and valves.
Inconel 625 AMS 5666 Forged Rings, Alloy 625 Die Forging, Inconel 625 Forgings, ASTM B564 UNS N06625 Forged Inconel Parts, ASME SB564 Inconel® 625 Upset Forging Stockist, Inco 625 Machined Hot Forging Dealer, Inconel 625 Forgings Suppliers in Mumbai, India.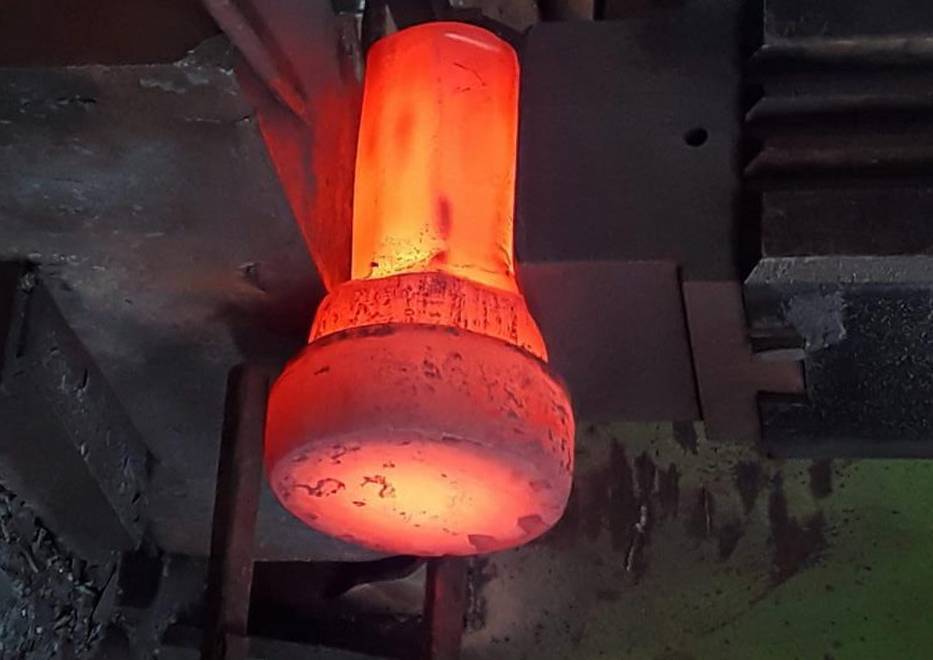 Inconel 625 Forgings
Inconel 625 forging is an excellent choice if you need a metal alloy that can withstand extreme temperatures while maintaining its mechanical strength and corrosion resistance over long periods of time. Its versatility makes it ideal for many industrial applications including turbine blades, aircraft exhaust systems, oil & gas pipework parts, fasteners, valves and more!
625 Inconel Seamless Rings Forging, 2.4856 Forged Blocks, UNS N06625 Sprockets Forging, AMS 5666 Inconel 625 Alloy Forging Manufacturers in India, Inconel® 625 Circle Forgings, Nickel Alloy 625 Forging Flanges, Haynes 625 forged gear blanks, Alloy 625 Forged Bars Distributor, Inconel 625 Forging Exporters.
To enhance the mechanical properties of 625 forgings, they undergo heat treatment at high temperatures, followed by rapid cooling. This alloy can be easily machined with standard tools and practices, but due to its high strength and hardness, it requires more cutting force, which can reduce tool life. The good news is that Alloy 625 forgings are highly weldable and resistant to cracking and porosity. This is due to the alloy's high nickel and low carbon content, which decreases the risk of sensitization and embrittlement.
ASTM B564 Haynes 625 Hand Forgings Suppliers, Alloy 625 Open Die Forging, Inconel 625 Forged Discs, Inconel 625 Hot Forging, Inconel 625 Press Forging, Inconel Alloy 625 Closed Die Forging, Inconel 625 Circular Plates Forgings, Inconel 625 Cold Forging, Inconel 625 Material Gear Blanks Forgings, Inconel® Alloy 625 Shafts Forging Traders.
What are the Applications of Inconel 625 Forgings?
Inconel 625 Forgings are commonly used in the following industries: aerospace, chemical processing, marine engineering, and pollution control. They are known for their excellent resistance to corrosion and high-temperature strength.
What is the difference between Inconel 625 and other Inconel grades?
Inconel 625 is known for its high strength and toughness, as well as its resistance to corrosion and oxidation in high-temperature environments. Inconel 625 Forgings have good resistance to stress corrosion cracking.
How should I maintain Inconel 625 forgings to ensure optimal performance?
Inconel 625 Forgings perform optimally when they are kept clean, stored in a dry environment, and kept away from harsh chemicals. It is also important to tighten the forgings according to the manufacturer's specifications to avoid over tightening or under tightening.
Common Trade Names: Inconel 625®, Nickelvac® 625, Haynes® 625, Chornin® 625, Altemp® 625, Nicrofer® 6020
Inconel Alloy 625 Forgings Specification
Specifications ASTM B564 / ASME SB564, AMS 5666
Flat bar blocks up to 27" width and 15,000 lbs.
Cylinders and sleeves up to 50" maximum O.D. and 65" maximum length
Discs and hubs up to 50" diameter and 20,000 lbs.
Rolled, hand forged or mandrel forged rings up to 84" maximum O.D. and 40" maximum length
Rounds, shafts and step shafts up to 144" maximum length and 20,000 lbs.
Get Quote
Inconel 625® Forgings Equivalent Indian Standard
| | | | | | | | | |
| --- | --- | --- | --- | --- | --- | --- | --- | --- |
| STANDARD | UNS | WNR. | AFNOR | EN | JIS | BS | GOST | OR |
| Alloy 625 | N06625 | 2.4856 | NC22DNB4M | NiCr22Mo9Nb | NCF 625 | NA 21 | ХН75МБТЮ | ЭИ602 |
ASTM B446 Inconel 625 Forgings Chemical Composition
| | | | | | | | | | |
| --- | --- | --- | --- | --- | --- | --- | --- | --- | --- |
| Grade | C | Mn | Si | S | Al | Ti | Fe | Ni | Cr |
| Inconel 625 | 0.10 max | 0.50 max | 0.50 max | 0.015 max | 0.40 max | 0.40 max | 5.0 max | 58.0 min | 20.0 - 23.0 |
ASME SB446 Inconel Alloy 625 Forgings Mechanical Properties
| | | | | |
| --- | --- | --- | --- | --- |
| Density | Melting Point | Tensile Strength | Yield Strength (0.2%Offset) | Elongation |
| 8.4 g/cm3 | 1350 °C (2460 °F) | Psi - 1,35,000 , MPa -930 | Psi - 75,000 , MPa - 517 | 42.5 % |
Other Types of Inconel 625 Forgings
Inconel Forgings, High Temperature Alloy 625 Forgings, Inconel 625 Forgings, Haynes® 625 Forgings Importers, Nickelvac® 625 Forgings, Chornin® 625 Forgings, Altemp® 625 Forgings, Nicrofer® 6020 Forgings, Cheap Inconel 625® Seamless Rolled Ring Forgings, AMS 5666 Inconel 625 Flat Bars Forgings, UNS N06625 Forgings, DIN 2.4856 Forgings, ASTM B446 Inconel 625 Hub Forgings, ASME SB446 Inconel Alloy 625 Blocks Forgings Exporters in Mumbai, Haynes® 625 Circles Forgings Traders, Nickelvac® 625 Circular Plates Forging Suppliers, Inconel® 625 Forged Ring Forging Stockholders, Inconel 625 Forged Discs Forgings, Inconel Alloy 625 Custom Forged Shapes Forgings, Inconel 625 Gear Blanks Forgings Dealers Maharashtra, Inconel 625 Shafts Forgings, Inconel 625 Hollow Bars Forgings, UNS N06625 Inconel Flanges Forgings, EN 2.4856 Inconel Sleeves Forging, Haynes® 625 Hooks Forgings, ASTM B446 Nickelvac® 625 Forged Cylinders Forgings, Inconel 625® Blind Hole Cylinders Forgings, Inconel 625 Forging Billets, ASME SB446 Inconel 625 Open Die Forging Manufactures in India, Inconel Alloy 625 Closed Die Forging, Inconel 625 Forging Rolled Rings, Inconel 625 Upset Forgings, Inconel 625 Machined Hot Forgings, Inconel 625 Hand Forgings, Inconel 625® Forgings Bars.
Trade Names and Owners of Nickel Alloys
HASTELLOY is a registered trade name of Haynes Intl.
INCOLOY, INCONEL, MONEL and NIMONIC are registered trade names of the INCO family of companies.
INVAR is a registered trademark of Imphy S.A.
MU-METAL is a registered trademark of Telcon Metals Ltd
NICORROS and NICROFER are registered tradenames of Krupp UM GmbH
RENE 41® is a Registered Trade Mark of General Electric Inc.
WASPALOY® is a Registered Trademark of United Technologies Corp.
NITRONIC® is a registered Trade Mark of AK Steel Corporation
ZERON® is a registered trademark of RA Materials
We are Suppliers and Exporters of Inconel 625 Forgings in Cities Like
Dammam, Kuwait City, Montreal, Colombo, Kanpur, Houston, Hanoi, Indore, Ahmedabad, Perth, New Delhi, Los Angeles, Geoje-si, Howrah, Abu Dhabi, New York, Riyadh, Baroda, Turkey, Bangkok, Ranchi, Atyrau, Calgary, Nashik, Port-of-Spain, Al Khobar, Dallas, Rio de Janeiro, Lahore, Caracas, Kolkata, Busan, Hong Kong, Noida, Pimpri-Chinchwad, Navi Mumbai, Ulsan, Ludhiana, Karachi, Secunderabad, Madrid, Nagpur, Rajkot, Ernakulam, Petaling Jaya, Doha, Jeddah, Dubai, Coimbatore, Al Jubail, London, Mumbai, Pune, Vadodara, La Victoria, Cairo, Chiyoda, Australia, Seoul, Singapore, Tehran, Moscow, Thane, Granada, Courbevoie, Ho Chi Minh City, Aberdeen, Toronto, Jaipur, Gimhae-si, Edmonton, Bhopal, Kuala Lumpur, Brisbane, Bogota, Jamshedpur, Algiers, Ahvaz, Thiruvananthapuram, Lagos, Surat, Chennai, Jakarta, Chandigarh, Istanbul, Milan, Santiago, Muscat, Visakhapatnam, Manama, Faridabad, Vung Tau, Haryana, Mexico City, Sharjah, Sydney, Bengaluru, Gurgaon, Hyderabad.
We are Suppliers and Exporters of Inconel Alloy 625 Forgings in Countries Like
Mexico, Japan, Colombia, Gabon, Portugal, brazil, Nepal, Italy, Iran, Russia, Romania, Macau, Costa Rica, Netherlands, Hong Kong, Ecuador, Kazakhstan, Lithuania, mexico, srilanka, thailand, malaysia, Bolivia, Australia, Estonia, Bhutan, Denmark, Zimbabwe, Nigeria, China, Belgium, Ghana, Peru, Finland, Yemen, Mongolia, Mexico, Spain, Trinidad & Tobago,Tunisia, Indonesia, New Zealand, South Africa, Azerbaijan, Sweden, Libya, Algeria, Bangladesh, Serbia, Argentina, Venezuela, Turkey, Slovakia, Canada, Israel, Norway, Brazil, Taiwan, Philippines, Poland, Namibia, Oman, Qatar, Gambia, Chile, Jordan, Nigeria, South Korea, India, Morocco, Croatia, Singapore, Chile, Afghanistan, Lebanon, Ireland, United States, Kuwait, Sri Lanka, Ukraine, cyprus, Kenya, Austria, Bahrain, United Kingdom, Hungary, Greece, Malaysia, Iran, Puerto Rico, Czech Republic, Saudi Arabia, Belarus, France, Germany, Poland, United Arab Emirates, Thailand, Tibet, Bulgaria, Vietnam, Egypt, Switzerland.